CTI Management Team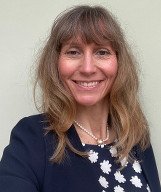 Joanne Dunham, Director
ICF PCC
Joanne thrives on seeing people and organisations grow, in skills, in performance and in wellbeing. She listens keenly and appreciates her clients' evolving needs and aims, crafting solutions that make a true difference.
As an authentic coach and sensitive facilitator, Joanne enjoys working with people from diverse backgrounds and roles, supporting them and their teams to take giant steps towards their potential of living life to the full in all areas.
Joanne has a commercial background of working at a senior level within Sales and Marketing in the IT industry, providing software and services solutions to international companies. As a director of a marketing consultancy, Joanne experienced the joys and challenges of building and running a business during intense economic and technological change, enabling her to quickly build rapport and establishing new areas of business. Joanne's understanding of the not-for-profit sector was heightened whilst she worked as a corporate fundraiser for the NSPCC, enabling her to see a charity from an insider's point of view.
Joanne has been working with CTI as an associate since 2014 and joined the Management Team as a Director in 2020. She is now continuing the pattern of CTI being a woman-owned enterprise.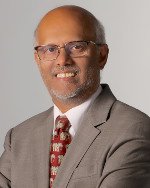 Philip Louis, Chairman
Philip's early business experience covers over 20 years of working in global British and US companies headquartered in London, Reading and Geneva. In 1996 he left corporate employment to start up a management consultancy and technology services business. In 2005 Philip started up a philanthropic not-for-profit company that managed, bought and sold a number of businesses; innovating, developing and finding new markets for them, including setting up a joint venture in Singapore.
Today Philip acts as a business advisor to a number of organisations bringing a fresh set of ideas and diagnostics to help set direction and improve performance. He has set up DeepWater Ventures in the UK and in Singapore to bring innovative solutions and services to their clients.
As the Chairman of CTI he advises the board on strategic relationships, service innovation and strengthens the partnerships around CTI to bring improved service coverage and new customer solutions.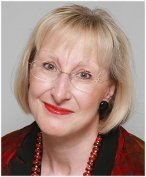 Elisabeth Tootill, Director
PGDip CMC, Dip HRD, MAC, AC Accredited Professional Executive Coach, Chartered FCIPD
Elisabeth is a Director of CTI Limited and has been with CTI Limited since 1998.
She delivers outplacement and career management and coaching services.
Elisabeth took over the business in April 2001 and up to March 2020 developed its portfolio of services, its client base and network of associates.
She has over 30 years experience in the Career Management field, providing counselling and coaching to individuals in career transition, redeployment and redundancy situations.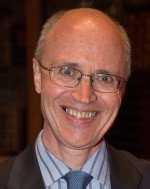 Richard Tootill, Director
MA (Cantab)
Richard is a Director of CTI Limited and brings his wealth of business experience to support the running of the company. He has been the Business Manager for CTI Limited from 2008 to March 2020, and continues to support Joanne as she moves forward with the business.